Smart LED Christmas Tree Decorations Lights
The holidays are just around the corner, and many of you are in the process of getting the decorations up, or maybe it's already been done! But what about holiday lights?
🎅 It's time to

 

get festive with CustomLights - Smart LED Christmas Lights

. 
Each LED bulb on the unique Christmas Tree LED String Lights is a smart bulb that is fully programmable. 
🎄 100% Delivered before Christmas!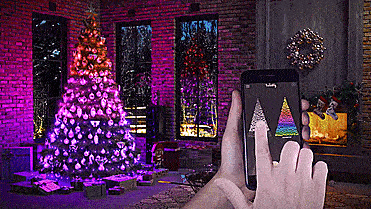 You either select pre-made light designs and animations from the app or even program your own design to match your favorite sports team's colors, and unique animation, and more. 
📱
App Controlled

-
All twinkly lights can be remotely controlled by the twinkly application available on Google Play Store and iOS App Store.
⏰
Quick Setup

-
The setup is effortless and takes just a moment thanks to the Bluetooth pairing.
⏳
Wi-Fi Connection

-
Twinkly lights can be set up with your local home/office Wi-Fi so that you don't need to establish a connection every time you use twinkly.
💦
Weatherproof

-
Twinkly products have IP44 protection, which makes them perfect for both indoor and Outdoor use.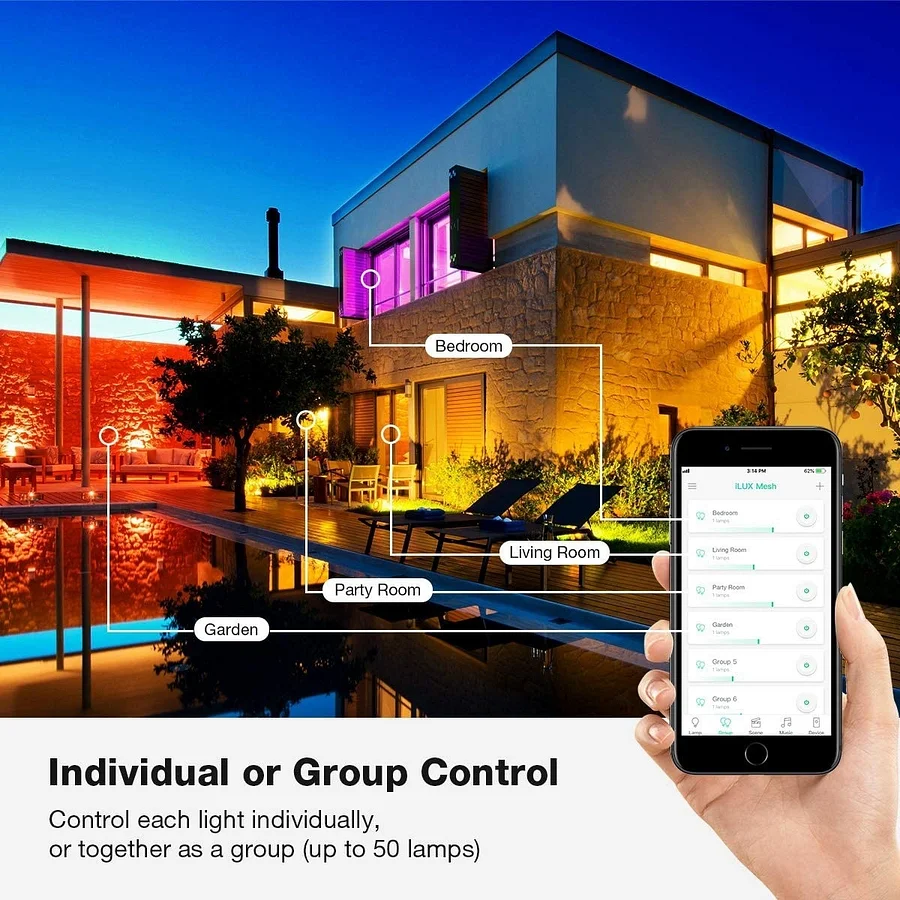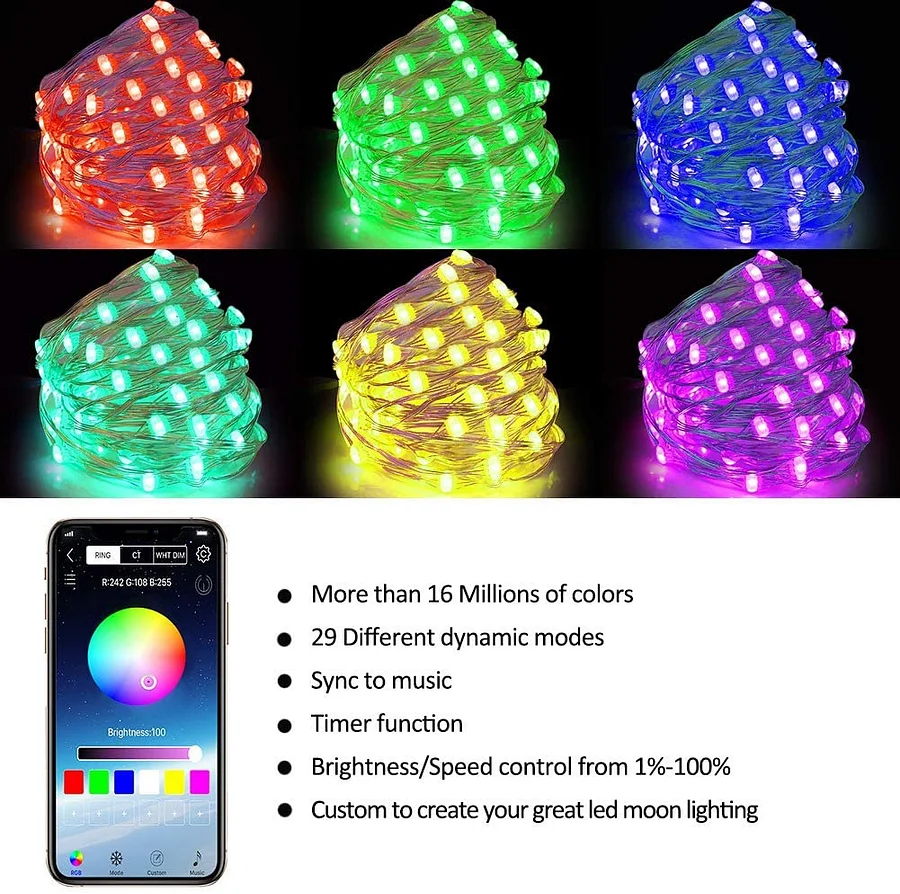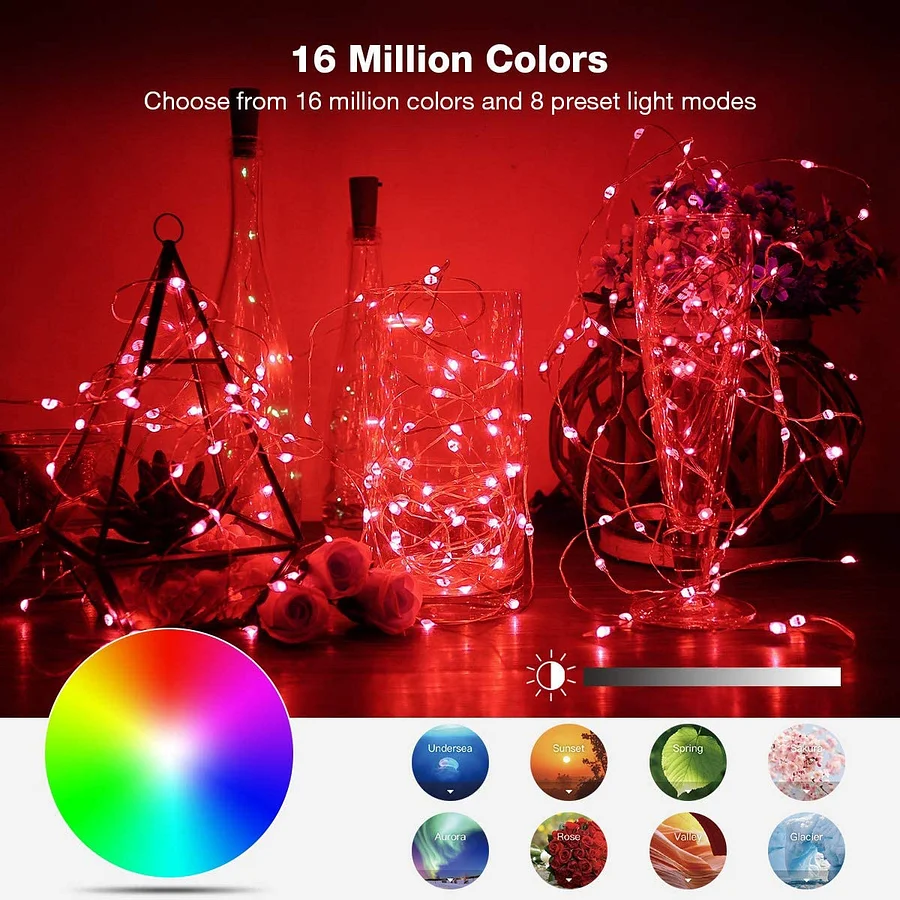 Specification:
Name: LED String Lights for Christmas Tree
Protection level: IP65
Luminous flux: 6 (lm)
Color temperature: 3000 (K)
Input voltage: 5 (V)
Size: 5M 50LED/10M 100LED/20M 200LED (optional)
Function:
More than 16 Millions colors
29 Different dynamic modes
Sync to music
Timer function
Brightness/Speed control from 1%-100%
Custom to create your great led moonlighting
PACKAGE INCLUDES
1 set x LED String Lights
Frequently Asked Questions:
Q: Can these be used outdoors for a length of time and or in severe weather?
A: Twinkly Lights can also be used anywhere Inside/Outside your house all Year Round! They do NOT have Only to be used on a Christmas Tree.
The Lights are IP44-rated, which means they are Waterproof to Rain/Snow.
Q: Can you connect more than one together?
A: Yes-  devices can be synchronized together via the Twinkly App & be used as one single Twinkly String (they are NOT connected Physically, but rather 'Digitally' linked). When they are 'linked' like this, they will all run the same Animations in Sync.
Q: Do these still work if you wrap them around the tree, or can you only put them on the front to map the colors?
A: Both. The app will ask you this question when mapping the lights. You can still map them even if you wrap around the tree but can only scan one side (front). It's pretty amazing!
Q: Is there white in this model?
A: Yes, the RGB LEDs can produce White.
They can actually produce 16 million+ different Colors.
Q: If a bulb goes bad, can it be replaced? Does it take the whole string out?
A: Bulb cannot be replaced. The whole String will still Function fine.